Starwalker bezpieczne przejście to kompletny system, który zapewnia unikalne rozwiązania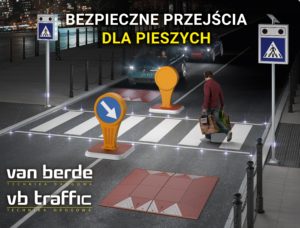 w celu zwiększenia bezpieczeństwa na przejściu dla pieszych.
StarWalker gwarantuje komfort pieszych, doskonałą widoczność dla kierowców i gotowy zestaw dla zarządców dróg dostępny u jednego dostawcy.
Wszystkie elementy BRD składające się na to rozwiązanie posiadają Krajową Ocenę Techniczną, Aprobatę techniczną oraz Weryfikację Zgodności CE.
W przypadku nieobecności pieszych system oświetlenia wyłącza się i pozostaje w gotowości do następnego przejazdu. Nie generuje to efektu nawykowego u kierowców.